P) Fawn bitch:
Impression of femininity in bitches. Strength and elegance with great size.
Elegance from length of head, neck, and legs, with good angulation, and smooth, flowing lines.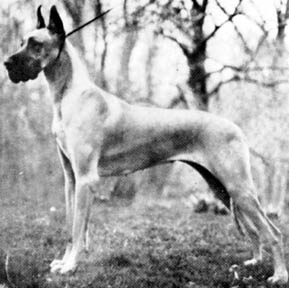 Q) Veteran fawn bitch:
Natural graying of mask due to age should NOT be penalized.
Balance of size, elegance, substance.
Substance from breadth and depth overall and of body, with strong bone.
R) Fawn bitch:
Balanced combination of scultured headpiece; long, tapered, clean neck; well developed body; strong bone.
Feminine and elegant, but not refined.